Dave.ca Communications Inc. was founded in 2008 with the goal of providing both on-line and off line campaigns to bring attention to client's events, products and causes.
We have worked with politicians, political parties, non-profit organizations and a variety of businesses.  Time is often of the essence so Dave.ca works quickly to build the presence required to meet your goals.  Quick – simple – effective.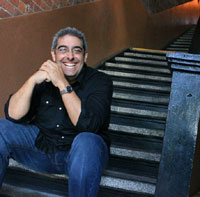 Recently, we earned the 2009 Outstanding Small Business of the Year Award through the Tri-Cities Chamber of Commerce. In addition, Dave.ca President, Dave Teixeira, was honoured with the City of Port Coquitlam's 2009 Volunteer Recognition Award in the area of Caring & Safety for his years of volunteer work.
To learn more about Dave Teixeira, read his bio HERE.