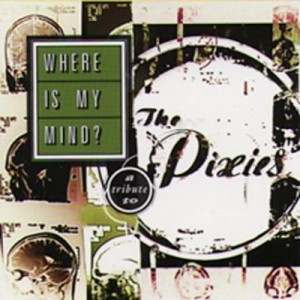 One of my favourite songs is "Where Is My Mind?" by Pixies. The airy background vocals, melodic acoustic guitar, the droning electric guitar and lyrics which express confusion – all things this sometimes emo boy enjoys.
Many folks were turned onto this song from the closing credits in the movie Fight Club. A perfect piece of accompanying music!
I can listen to this song over and over and over. What is also very cool are folks who create their cover version, their tribute to the song. With Youtube I have been exposed to some pretty amazing and diverse versions of this classic song.
The county version by Trampled by Turtles; looping and beatbox by the creative Petebox; Norwegian industrial with washing machines as performed by Hurra Torpedo; the last two videos below as a piano and vocal duet although the pianist, Viktoriya Yermolyeva has never met vocalist Sercan Salkir – all these versions offer a fresh take on this amazing song.
This to me is the greatest success of social media / web / Internet: breaking down borders.  Again, the power of the Internet allowed the sharing of this content. Without the 'Net, would I – or you – have been introduced to this music?
Enjoy the music below. Which is your favourite? Is there a version I missed?