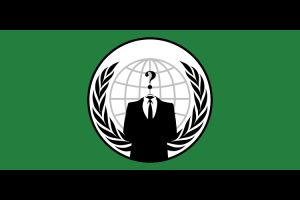 It seems the hacktivist group Anonymous wants to bring down Facebook on November 5th.
Why?
Well, they do not like Facebook's privacy settings nor how the social media giant handles your personal information.
Here is an interview I did with Mountain FM for my weekly "This Week In Social Media" segment:
Audio clip: Adobe Flash Player (version 9 or above) is required to play this audio clip. Download the latest version here. You also need to have JavaScript enabled in your browser.
…and here is a video message from Anonymous with a transcript:

Runtime

2:06

View count

897,602
Attention citizens of the world,

We wish to get your attention, hoping you heed the warnings as follows:
Your medium of communication you all so dearly adore will be destroyed. If you are a willing hacktivist or a guy who just wants to protect the freedom of information then join the cause and kill Facebook for the sake of your own privacy.

Facebook has been selling information to government agencies and giving clandestine access to information security firms so that they can spy on people from all around the world. Some of these so-called whitehat infosec firms are working for authoritarian governments, such as those of Egypt and Syria.

Everything you do on Facebook stays on Facebook regardless of your "privacy" settings, and deleting your account is impossible, even if you "delete" your account, all your personal info stays on Facebook and can be recovered at any time. Changing the privacy settings to make your Facebook account more "private" is also a delusion. Facebook knows more about you than your family.

You cannot hide from the reality in which you, the people of the internet, live in. Facebook is the opposite of the Antisec cause. You are not safe from them nor from any government. One day you will look back on this and realize what we have done here is right, you will thank the rulers of the internet, we are not harming you but saving you.
So – will Facebook be dead on November 5th – just like Anonymous' hero, Guy Fawkes, was hung for treason on November 5, 1605? I think it will be more like Jesus in that Facebook will die briefly but rise again.
Anonymous typically uses Distributed Denial of Service (DDoS) attacks on their targets. In short they have thousands of computers flood or access a website at the same time which then shuts that website down. They used this technique in December 2010 against Mastercard, Visa, Paypal and others when these companies froze the accounts of Wikileaks.
The above sites were down for no more than 24 hours – I suspect the same will be true for Facebook on November 5th.
I certainly do not agree with how Anonymous is going about with their attack on Facebook. No one is forcing folks to use Facebook. If you do not like their service – do not use it.
As well, if you do not want your information being shared – DO NOT PUT IT ON THE INTERNET!
That said – and I cannot stress this enough – Anonymous, please don't hack my site.