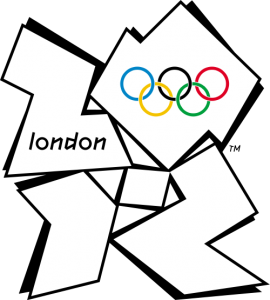 One year from today the Summer Olympics will begin in London. So with that in mind, my focus with today's "This Week in Social Media" on Mountain FM featured a few Olympic theme connections.
Audio clip: Adobe Flash Player (version 9 or above) is required to play this audio clip. Download the latest version here. You also need to have JavaScript enabled in your browser.
1) Facebook's facial recognition – or "tag suggestion" – software will not be available in Canada. But in London for the Olympics, they could be using a cool "360 photo tagging system" which is in place at Wembley Stadium.
The premise is the camera takes a complete 360 degree, incredibly high res photo of an event and folks view the photo and tag themselves an friends. It is impressive just how clear the photos are and how easy it is to ID folks via Facebook.
So far a "Take That" concert in early July has over 14,000 people tagged and a football match (that's soccer to us North Americans) in May has roughly 24,000 people ID'd.
The cool factor is off the page – but the privacy concerns will be too. What if you do not want it known you were at an event? Can the police also use these photos? How about marketers? This will be interesting.
2) I always say that companies and organization MUST have a written social media / engagement policy. This ensures everyone knows how the social media tools are to be used; who uses them; what is broadcast and when. The International Olympic Committee (IOC) has released a four page social media guide for the London 2010 Olympics. It is simple to understand and makes sense. Some athletes will say it is censorship. Far from it. Being part of the Olympics is a privilege, not a right and as much as folks do not like to think of the Olympics as a brand, it is. Like all brands, there needs to be guidelines around how communications / engagement are handled. This document (see below) is a great step forward and perhaps a template for other organizations.
IOC Social Media Blogging and Internet Guidelines-London
3) Finally, think that Twitter should be an Olympic event? Well, so do the London organizers…sort of.
The London 2012 website has a contest to see which country is the most active with Olympic chatter. But not just from Twitter, but also from Youtube and Flickr. The website displays the Tweet and uses a scoreboard to track the activity and rank your country.
This is a fun and interesting way in building country pride and Olympic awareness.
All you do is Tweet using the hashtag #1YearToGo plus your three letter country code (for Canada #CAN) and you help raise your country's profile and "score" in this sort-of social media Olympics. FYI – right now Canada is in fourth place – out of medal contention. So Tweet, Tweet, Tweet!
Any other Olympics themed or inspired social media stories out there? If so, share in the comments.