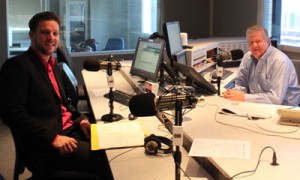 The HST – Harmonized Sales Tax – debate has been raging in British Columbia for almost two years. During this time the BC Government has done little to properly educate the population on the benefits of the HST. Instead they allowed the Fight HST group to get most of the press and create great confusion.
The Government is starting to do some ads to show both sides of the debate but really the videos and websites lack pizazz. These are fairly typical videos which do not fully explain the issue.
Then a few days ago, Chris Thompson, a University of British Columbia Law Student and economics major published an AWESOME video entitled "Fight Fight HST" which destroys the Fight HST arguments and clearly demonstrates the good stuff about the HST.
Sure the video is a bit longer at 15 minutes than your usual Youtube video but again, it is AWESOME and because of all the misconceptions out there about the HST the 15 minutes is needed.
Sure, I have not double checked all of Chris' facts. But the fact that Bill Vander Zalm and sidekick Chris Delaney have not come out against the video tells me Chris has done a good job.
I sent a note to Chris congratulating him on the video and reminding that in order to support the HST on the upcoming referendum that we the people actually have to vote NO (long story for another time). Chris wrote back right away with a thank-you.
Watch the video right now before reading on:
Runtime

15:13

View count

116,088
Hey! I said watch the video first…go back and watch it!
So, why did it take a student to put out this video while the government with all the resources in the Province could not do something half as engaging?
Lack of passion. Yes, lack of passion.
Many of the same people in Victoria who – and this is the technical term – @#$%'d up the communications of the HST in the first place and react to Twitter in the same way people do viewing a bloody car crash are now in charge of correcting their – and again this is a techy term – @#$% up.
Chris' passion, editing skills and basic social media interest has a video which could assist the population in better understanding the HST.
Oh, fun fact, Chris' video in three days has more views than ALL the Government's HST videos over the last year combined.
So think about passion when you are working on your communications. Get input from folks outside your industry to get fresh, new ideas. Test your message on people you may have not thought about. Finally, get out of the way of folks who are not kissing the butts of politicians / bosses. These folks may be doing things differently than you and perhaps even better – and that can help you get the results you want.
Here is an interview Chris did this morning on CKNW's Bill Good Show:
Audio clip: Adobe Flash Player (version 9 or above) is required to play this audio clip. Download the latest version here. You also need to have JavaScript enabled in your browser.
More media with Chris:
CKNW Interview – May 25, 2011
Audio clip: Adobe Flash Player (version 9 or above) is required to play this audio clip. Download the latest version here. You also need to have JavaScript enabled in your browser.
Vancouver Sun – UBC student uses YouTube to skewer HST opponents – May 25, 2011
News 1130 – UBC student video criticizing anti-HST campaign: YouTube hit Rebuttal to Bill Vander Zalm – May 25, 2011
Globe & Mail – HST 'letter' challenges arguments against tax – May 24, 2011
Runtime

3:25

View count

10,172