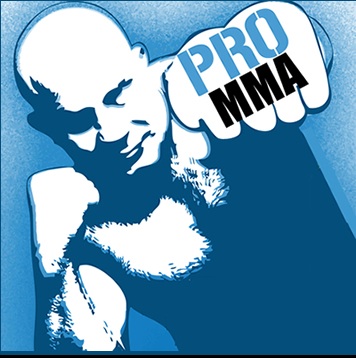 July 16th – British Columbia Medical Association (BCMA) receives a proposed motion from "a Vancouver area neurologist" calling for a Canada wide ban on MMA and submits two studies to support his cause.
End of July – BCMA forwards this motion and others to the Canadian Medical Association (CMA) for inclusion in debate at the CMA Annual General Council Meeting at the end of August.
August 13th – BCMA President Dr. Ian Gillespie appears on CKNW radio in Vancouver and is taken to task from host Michael Smyth for lack of knowledge. I speak with almost 100 media outlets to date on this issue almost all supporting the MMA community's position that MMA should not be banned, but rather regulated.
August 13th to 16th – Emails and phone calls to the BCMA to discuss their motion are not returned.
August 17th – Scathing email from the BCMA is sent to me and copied to Michael Smyth of the Vancouver Province and CKNW and to Chris Parry of the Vancouver Province. I send a reply and again ask to meet.
August 19th – BCMA meets with me to discuss their motion. They indicated that due to procedure, they could not pull the motion from the CMA and cited a third study in their literature review of MMA.
August 24th – Contentious debate of the motion hits the CMA floor. Motion is put over to the next day.
August 25th – The following motion: "The Canadian Medical Association advocates for a ban on Mixed Martial Arts prize fighting matches in Canada." passes and was supported by 84% of the assembly. 15% abstained and 1% voted against the motion.
List of Blog posts from this site:
BCMA Wants MMA Banned in Canada – August 13, 2010
More BCMA MMA Media – August 16, 2010
Radio with Me & Dr. Ian Gillespie – Sort Of – August 16, 2010
So, the BCMA Emailed Me Today – August 17, 2010
Interview with Mauro Ranallo – August 17, 2010
Met with the BCMA Today – August 19, 2010
Bruce Allen and Chris Parry Weigh in on the BCMA vs MMA Debate – August 19, 2010
Tom, Dave and the Rock Doc \m/ – August 22, 2010
"Ontario Government did their homework" – Tom Wright, UFC – August 24, 2010
Canadian Medical Association passes motion to ban MMA – August 25, 2010
My Email to the CMA – August 25, 2010
Doctors and their smear job on Mixed Martial Arts – CKNW – August 25, 2010
CMA Processes Motions Baaaaa – er, I Mean Fast – August 25, 2010
More MMA on CFAX Radio – August 25, 2010
Info on how and why MMA was sanctioned in Vancouver with links to medical studies.
For Google news search results on the BCMA call for the MMA ban, click here and for the news search results on CMA's call for the MMA ban, click here.