Posted on
Warning
: strtotime() [
function.strtotime
]: It is not safe to rely on the system's timezone settings. You are *required* to use the date.timezone setting or the date_default_timezone_set() function. In case you used any of those methods and you are still getting this warning, you most likely misspelled the timezone identifier. We selected 'America/Los_Angeles' for 'PST/-8.0/no DST' instead in
/home/daveca50/public_html/wp/wp-includes/functions.php
on line
35
Warning
: date() [
function.date
]: It is not safe to rely on the system's timezone settings. You are *required* to use the date.timezone setting or the date_default_timezone_set() function. In case you used any of those methods and you are still getting this warning, you most likely misspelled the timezone identifier. We selected 'America/Los_Angeles' for 'PST/-8.0/no DST' instead in
/home/daveca50/public_html/wp/wp-includes/functions.php
on line
107
Warning
: date() [
function.date
]: It is not safe to rely on the system's timezone settings. You are *required* to use the date.timezone setting or the date_default_timezone_set() function. In case you used any of those methods and you are still getting this warning, you most likely misspelled the timezone identifier. We selected 'America/Los_Angeles' for 'PST/-8.0/no DST' instead in
/home/daveca50/public_html/wp/wp-includes/functions.php
on line
109
Warning
: date() [
function.date
]: It is not safe to rely on the system's timezone settings. You are *required* to use the date.timezone setting or the date_default_timezone_set() function. In case you used any of those methods and you are still getting this warning, you most likely misspelled the timezone identifier. We selected 'America/Los_Angeles' for 'PST/-8.0/no DST' instead in
/home/daveca50/public_html/wp/wp-includes/functions.php
on line
111
Warning
: date() [
function.date
]: It is not safe to rely on the system's timezone settings. You are *required* to use the date.timezone setting or the date_default_timezone_set() function. In case you used any of those methods and you are still getting this warning, you most likely misspelled the timezone identifier. We selected 'America/Los_Angeles' for 'PST/-8.0/no DST' instead in
/home/daveca50/public_html/wp/wp-includes/functions.php
on line
112
August 27, 2009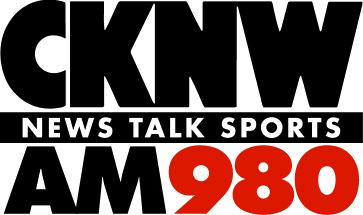 Today I was a guest on CKNW's Christy Clark Show with guest host Michael Smyth talking about mixed martial arts (MMA) and Ultimate Fighting Championship (UFC) getting closer to be sanctioned in British Columbia.
I have been working for almost a year with politicians and MMA organizations to make this a reality.  I believe that before the end of the year the City of Vancouver will allow MMA and that within the next two year the Province of British Columbia – upon seeing the tax revenue which can be gained – will take over this sanctioning.
FYI – I take a nice shot at Coldplay around the 10 minute mark – just because that is funny to me.
Here is the edited 30 minute segment with phone calls.
Audio clip: Adobe Flash Player (version 9 or above) is required to play this audio clip. Download the latest version here. You also need to have JavaScript enabled in your browser.