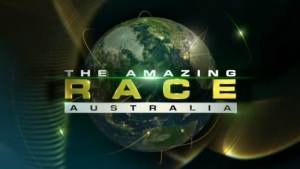 Of all the reality shows out there, my favourite is Amazing Race. I like the Interesting dyanamics between the couple racers, international locations and some of the "localized" tasks are fascinating.
The Amazing Race we watch in Canada is really the American version. They have come to Canada a few times – enough to know that we are awesome.
So awesome that the Amazing Race Australia shot an entire episode in Vancouver, British Columbia. The filming took place in December 2011 and the episode aired in Australia on July 23, 2012.
Also, kudos to the producers for including blonde cheerleader twins as a team!
The episode is a love letter to Vancouver – featuring Stanley Park, the Vancouver Rowing Club, Grouse Mountain, Nicole Sleeth Fine Art Studio and more.
I have the video below and really hoping the fine folks at the Amazing Race don't go all copyright on me.