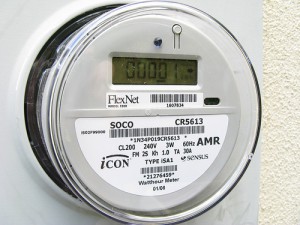 I am happy to see that BC Hydro has FINALLY made available a well spoken and knowledgeable person to explain the Smart Meter program.
Cindy Verschoor, Manager, Communications and Public Affairs for the Smart Metering Program spent roughly 26 minutes at the July 10th Port Moody Council meeting presenting FACTUAL information, answering the questions from Council and providing responses to earlier concerns from citizens.
I agree with the comments from Council that this information should have come forward earlier. No question. I was also very disappointed to see how some Council Members were using unchecked talking points from the anti-smart meter folks which they then presented as fact. Yikes. Thankfully Ms. Verschoor easily and pleasantly dispelled these points.
In short – and I am totally paraphrasing Ms. Verschoor's presentation: "Blog posts from tinfoil hat whack jobs SAYING that smart meters are not safe and/or SAYING that health groups have found the meters to be unsafe are incorrect. Not a SINGLE post from the World Health Organization (WHO) indicates the technology used in British Columbia is unsafe AT ALL. Please continue living in fear of the 21st Century or better yet, get educated. Peace out."
Below is the video of Ms. Verschoor's presentation and as a bonus, the awesome video from StopStopSmartMeters.ca founder Chris Thompson.

Runtime

12:10

View count

9,926