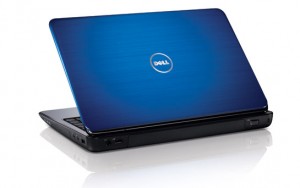 When the internet became an integral part of our daily existence, our computers become more susceptible to viruses. Every website we visit and program we download exposes our computers to the risk of infection. You could show some restraint and only visit and download seemingly credible websites and programs, but the bad guys have realized this technique and infected the areas of the internet most of us venture into. The key to staving off viruses is having a solid defense against infection with a great tool to remain on the offensive against viruses. Windows has a built-in firewall; however, it reduces the effectiveness of the overall operating system and doesn't protect you against anything. You have to do some research and purchase the best anti-virus software money can buy.
Bitdefender and Kaspersky produce some of the best anti-virus software around. The two manufacturers have produced their own respective product lines of similar software that has its own special charm. Many people go with Bitdefender because they're products are a lot cheaper than the Kaspersky offerings. The Kaspersky fans don't care how much the product costs. All they want is anti-virus software that will help their computer recover from any infection that comes its way. Money should be no object when you're trying to bring your computer back from the edge of destructions. Other manufacturers are coming out with stellar anti-virus offerings, but their efforts will never amount to Bitdefender or Kaspersky. You might end up purchasing the major products or the lesser known brands. It all depends on what your computer needs and the nature of the infection.
Dell has their own line of servers that need their own special kind of protection. You spend a lot of money on these machines, so it's important for you to keep them secure. Dell servers often feed into the computers throughout your network. If one machine is infection, the server will start feeling the damage right away and every other machine in the network will get infected. You have to watch the machines in your network to make sure none of them get infected. As long as you have a quality firewall to protect your Dell servers, you should be able to get away with not micromanaging the process with each individual computer. Any changes you make to your server should reflect throughout the network.
A quality anti-virus program will protect your system from everything that might come at it, not just viruses themselves. A well-rounded defense is your best bet to counteract the constant onslaught of viruses and spyware coming at us on a daily basis. When your computer starts to show signs that it's infection, don't start freaking out and heading to your local consumer electronics store to buy a new one. Anti-virus software has all the tools you need to bring your machine back from the edge of destruction. You should focus more on preventing infections from causing true damage rather than waiting for something terrible to happen. Everyone thinks they're the one that will avoid getting infected. They need to start thinking differently.