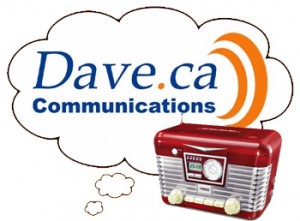 If you like listening to my voice as much as I do then this post is for you.
This morning I did a 10 minute piece on CKNW's Bill Good Show where we discussed a trend for folks to Tweet the locations of road side or "drunk driving checks". Is it really any different from flashing your lights or in the 1970′s folks on CB radio warning other drivers about "Smokey" around the corner? If so or if not – is this practice even legal?
Audio clip: Adobe Flash Player (version 9 or above) is required to play this audio clip. Download the latest version here. You also need to have JavaScript enabled in your browser.
Then this afternoon David Dickson from Victoria's CFAX Radio had me on for about 20 minutes discussing more of the above, plus the morons that are Occupy Vancouver, Facebook and Twitter trends. Christy Clark's use of Facebook and some other social media topics.
Audio clip: Adobe Flash Player (version 9 or above) is required to play this audio clip. Download the latest version here. You also need to have JavaScript enabled in your browser.
So in the words of those 1980′s rockers Autograph – Turn up the radio!!!! (and their video is now below):
Video kHLXnyY537c not found