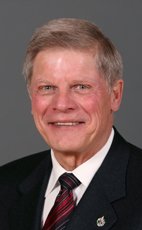 Interesting admission from Conservative MP for Delta-Richmond East John Cummins who is rumoured to be seeking the leadership of the BC Conservative Party.
Today on CKNW Cummins says he voted for the BC NDP during the 2009 Provincial Election.
So let me understand this: in May 2009 Cummins voted for the BC NDP who are directly tied to the Federal NDP – the Lex Luthor to his Conservative Superman. This is before the HST was made public and before Liberal lover Christy Clark sought and won the Leadership of the BC Liberals which is (if you believe some of the fear mongering during the last few months) a prelude to the Apocalypse.
I am not sure which Provincial Delta Riding Cummins is in and sure he was on record in May 2009 of not supporting then BC Liberal Leader and Premier Gordon Campbell, but to not vote for the BC Conservative Candidate in Delta North (Marc Cameron McPherson) or one of two independents in Delta South (Vicki Huntington or John William Shavluk) is very odd.  I am not saying Cummins is lying – rather he is either failing to recall the truth or grandstanding.
Here is the short clip of Cummins' admission from CKNW:
Audio clip: Adobe Flash Player (version 9 or above) is required to play this audio clip. Download the latest version here. You also need to have JavaScript enabled in your browser.