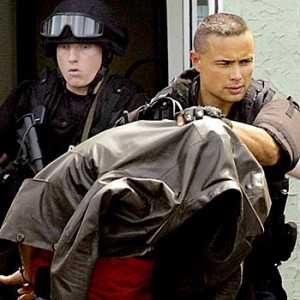 Do you think one police officer for every 1,067 residents in your City is good?  Or even safe for law enforcement?  Or even effective?  Of course not – but that is what we have in Port Coquitlam.
Over the last four years I have discussed at Council meetings and budget input sessions that we have one of the worst police officer to citizen ratios in the Province.  I was told that is not the case…however according to the stats, PoCo has the second worst ratio in British Columbia.
We are then told when IHIT – Integrated Homicide Investigation Team – numbers are added into the mix, our ratio drops down to roughly 850 citizens per officer.  Impossible – IHIT does not have that many officers assigned to PoCo.  As well, other municipalities have access to the same IHIT officers so their figures would "come down" if the "PoCo math" is used.  In short, we are still bottom of the barrel.
The latest dodge at the last budget input session is that our City's crime solve rate is good so our ratio is fine.  To me a "good" solve rate would be 80% or more.  PoCo's crime solve rate?  13%.  Not a misprint – 13%.  This figure is also one of the lowest in BC.

Our City has won awards for our financial reporting and PoCo administrators stress that we are in the middle of the pack for our tax rate.  For whatever reason, the City will not admit we are lacking in police and other protective services.
Here is the challenge – in this economic downturn and since the City did not properly maintain policing levels in the good times, we are further behind the eight ball.  That said, 50% of the respondents in a poll on this website last month said they would be willing to pay a 7% tax bill if policing was improved.  An additional 17% said if other services were improved, such an increase would be fine.
We need to hire roughly 30 new police officers and three bylaw officers over the next three years in order to keep pace with our population growth and to catch up on our sliding police staff rate.
I want to be safe.  I want our crime solve rate to improve.  I want our police to be safe.  I want our police to be valued by our City.  I want our City to spend tax dollars on policing.  Now.
UPDATE: Here is a link to the 2007 report which shows on page 41 our ratio at 929 citizens for every 1 police officer and here is a link to the 2008 report which on page 30 has many of the figures mentioned in the above post.